The advancing trend in the construction market especially in USA, Asia, Africa, and Europe has increased the demand for quality heavy mining and construction equipment.
The annual ranking of construction equipment recorded a fall of 5.5% from the groundbreaking record of $202.7 billion in 2019 and the anticipated demand is predicted to reach up to $231 billion by 2025 due to the increasing construction, mining, and gas activities around the globe.
The global economic pressure has restricted the new entrants in the industry thus the list of Heavy equipment manufacturers has remained more or less the same as previous years except for a few ups and downs.
So to help you make informed decisions we bring you valuable insight and the list of most prominent Heavy equipment companies based on their sales volume and market stability.
General Industry Analysis:
China has been enjoying a dominant position among construction and Mining equipment companies for several years. Their share is anticipated to be about 40% of global heavy equipment sales from 2016 to 2021. After China, North America, and Western Europe are predicted to experience a compound annual growth rate of about 3 to 4%.
The undisputed Heavy mining equipment manufacturers, Caterpillar of the US and Komatsu and Hitachi from Japan have a separate fan base in the industry. Despite the recent setback in the sales volume of Caterpillar, it still tops the list with a huge difference as compared to other heavy equipment companies.
Here are the top 10 Heavy mining equipment manufacturers. All are well known for their equipment is specifically designed to conduct construction tasks and artwork procedures.
1. Caterpillar 17.8%:
Caterpillar Inc. the world's leading heavy equipment manufacturers that generated about 16% of the total sales alone. It is an American-based company that was founded in 1925. It announced to relocate its headquarter from Peoria, Illinois to Chicago in 2017.
Their expertise lies in designing and developing construction and mining equipment along with diesel-electric locomotives, gas turbines, and engines. It's another bigger achievement include being ranked 194 on the Fortune 500 Global list.
This world's largest machinery manufacturer with $26.6 billion sales in 2017, offers an equipment line of over 300 machines from excavators to wheel loaders, dozers, and much more. The company's top manufacturing plants are located in the Midwest, China, Brazil, and Russia.
2. Komatsu 10.6%: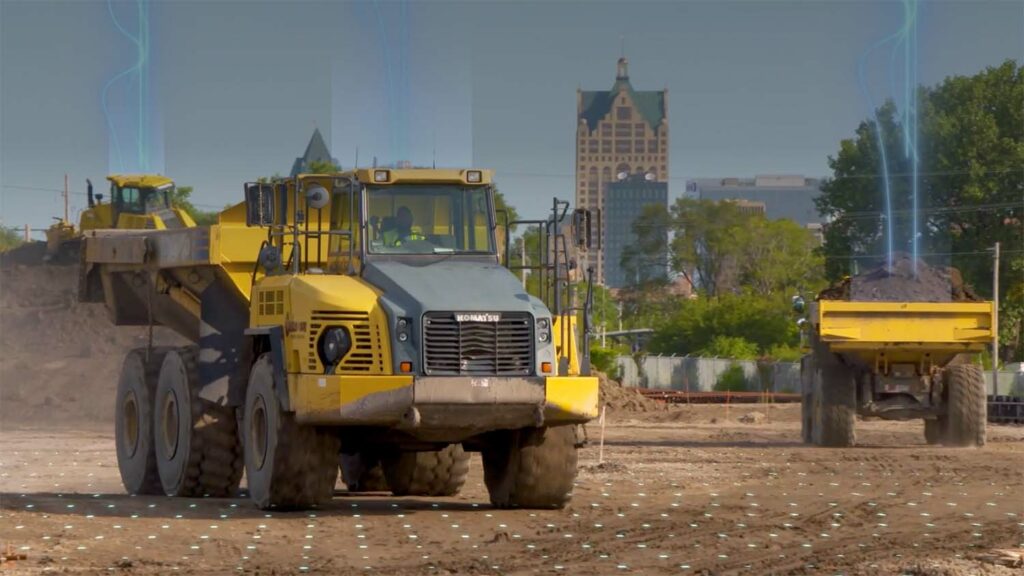 The number 2 position on the list has been permanently enjoyed by Komatsu, the Japanese multinational corporation. This industrial giant brings innovative construction and mining solutions to the market and they have not remained limited to this rather their industrial machinery, forest machines, and utility equipment are also praiseworthy.
Worldwide they might be on #2 but in Asia Komatsu is the largest manufacturer of heavy equipment with an even bigger share than Caterpillar. Its 2020 equipment sale reached up to $19.9 billion.
Its headquarter is in Tokyo, Japan but the manufacturing facilities are all around the world including the USA, UK, China, India, Germany, Canada, Indonesia, and Norway.
3. Volvo CE 4.9%: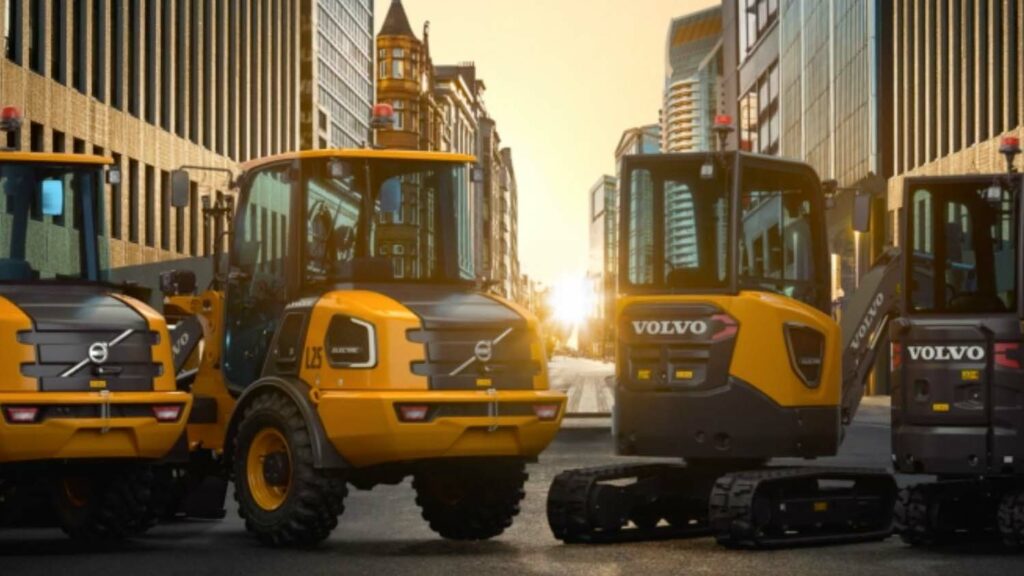 Volvo the Swedish carmaker has created a distinguished position in the heavy machinery world as well. The Volvo CE has a mission to produce compact electric wheeled loaders instead of the traditional diesel-powered ones reflecting its unique innovative style.
The company has expanded its services to over 140 countries with the main production facilities situated in Russia, China, India, the USA, Sweden, Scotland, Korea, France, Brazil and Germany.
Their equipment arsenal consists of advanced technology such as diesel and electric hybrids, asphalt computers, motor graders, haulers, and articulated loaders. They enjoyed sales of heavy equipment worth $8.8 billion in 2020. Headquartered in Brussels, Belgium they are quite popular in Europe and Scandinavia.
4. Hitachi 4.9%:
Another Japanese company on the list Hitachi Construction Machinery Co. Ltd is the first-class construction equipment manufacturer that has been serving both big and small-scale requirements of clients from around the globe.
Started as an electrical repair shop in 1970 HCM has come a long way. Their mining equipment ranges from excavators, crawler cranes, dump trucks to recycle machines, loaders, mining dump trucks, forestry equipment, and a lot more. The 2017 partnership with Trimble was another move to expand their capacity for fleet management.
With the sales of heavy equipment worth $8.5 billion in 2020, Hitachi meaning sunrise is operating in North America, Asia, Europe, and South America.
5. Terex 4.6%:
The American-based manufacturer Terex Corporation is a renowned name in the mining equipment world. The company has manufacturing plants operating worldwide. The major industries they serve are construction, mining, shipping, transportation, quarrying, infrastructure, energy, and recycling.
Their platform provides affordable products and services to make quality products accessible to everyone. Their range of products includes construction cranes, hauling machines, road paving trucks, container port cranes, and aerial work platforms.
6. Liebherr 4.5%:
Liebherr is a Swiss-German multinational heavy equipment manufacturer that provides quality service and performs strongly in the face of competition.
It is based in Switzerland with origin and major production facilities in Germany. The company regulates more than 100 companies under 10 major sectors: Mining, Mobile Cranes, Maritime Cranes, Aerospace and Transportation System, Concrete Technology, Tower Cranes, Earthmoving, Domestic Appliances, and Components, Machine Tools, and Automation system.
With over 42,000 employees in 2017, the Liebherr Group sold machinery worth $7.4 billion and $8.57 in 2019. This enterprise owned by the Liebherr family enjoys major gains from North America and Europe particularly from Germany, Spain, France, and Denmark.
They boost their capabilities to build the finest quality telescopic handlers, cranes, excavators, dozers, and cranes.
7. Deere and Company 4.1%:
This American firm that operates under the brand John Deere is the second-largest heavy equipment manufacturer in the USA. They manufacture products mainly related to agriculture, diesel and forestry machines, lawn care equipment, and construction machinery.
Its foundation was laid about 184 years ago in 1837 making them the oldest manufacturer in town. The company was ranked 97th in the Fortune 500 with $5.7 billion in sales in 2017. The well-reputed heavy machinery manufacturer Deere and Co has 67,000 employees both from the US and Canada.
It is giving a hard time to its competitors by implementing the strategy of expanding its global trade making it feasible for consumers to find their diesel engines and industrial equipment anywhere around the world.
8. XCMG 3.9%:
Xuzhou Construction Machinery Group is a government-owned enterprise that specializes in civil engineering machinery. It offers an interesting range of products such as intelligent road construction equipment, a fire extinguishing vehicle, a 2000 tonne all-terrain crane, and a 12-tonne heavy-duty loader.
Only in 2020 XCMG was able to sell the equipment worth $15.1 billion which immediately lead to its ranking in the world's top 50 equipment manufacturers in 2021. Besides, it is also in the 2nd position in China's Top 100 Machinery Manufacturers. The company's future target is to capture the incredible markets of North America and Europe to boost their sales further.
9. Sany 3.4%:
Sany Heavy Industry Co. Ltd. is China's first-ever heavy equipment manufacturer to be featured in Forbes Global 2000 ranking. The name is well known for its valuable and durable products Sany has 25 manufacturing plants worldwide. The headquarters lies in Changsha, Hunan Province with overseas plants in Brazil, India, Germany, Indonesia, and the United States.
Their uniqueness lies in the fact that they focus on the latest energy development, sustainable and smart manufacturing solutions, and intelligent industrialisation plans. Their hi-tech solutions include hoisting machinery, mini excavators, cranes, wind turbines, and other road-building equipment.
The company prides itself on the sale of equipment worth $14.4 billion in 2020 which was a magnificent increase as compared to the 2019 sales of $10.95 billion.
10. Doosan Infracore 3.4%:
‍ When you are looking for durable products and the ones which will last in tough environments Doosan is the solution to your problem. The company has an impactful presence that offers a diversified range of products capable enough to fulfill a variety of demands.
This South Korea-based manufacturer is the rising star in the making that has impressed everyone with its high-performance mini diggers, utility products, excavators, and telehandlers. Their sales reached the height of $6.69 billion in 2019.
The Doosan Infracore is responsible for heavy earth moving equipment whereas the Doosan Bobcat is for compact equipment.
Final Thoughts:
As the urban regions expand their development projects the demand for the best Heavy mining equipment manufacturers also increases. The place in the list that was previously enjoyed by the US and Japanese Mining equipment companies is now slowly and gradually being replaced by Chinese and Korean enterprises.
As the construction projects roar up around the world these major giants are sure to change and evolve, so for further latest intel about Heavy equipment manufacturers and their market standing follow fuchenglhd.com.
We specialise in construction and mining equipment and bring the best-related solutions to help you make the right decisions for your business. We are the eyes and ears that you need to know the advancing trends and future whereabouts.